Trending News 🌧️
Bursa Malaysia BHD's (
$KLSE:1818
) FBM KLCI is appealing to investors amid global uncertainties as its earnings have been resilient and shareholder backing remains strong. The company's share price has been volatile in recent months, but it is still seen as a safe haven for many investors. Do you think this will affect BURSA MALAYSIA BHD market and earnings in the long term? It is difficult to say how BURSA MALAYSIA BHD will be affected in the long term as the global situation is still very uncertain. However, the company's strong fundamentals and shareholder backing should help it weather any potential storm.
Market Reaction
So far, news about the company has been mixed, but on Monday its stock opened at $6.4 and closed at $6.4, up by 0.3% from the prior closing price. This shows that investors are still interested in the company despite the global uncertainties.
VI Analysis
Company's fundamentals reflect its long term potential, below analysis on BURSA MALAYSIA BHD are made simple by VI app. VI
Star Chart
shows that BURSA MALAYSIA BHD is classified as 'rhino', a type of company that has achieved moderate revenue or earnings growth. Due to its moderate growth rate, such company is deemed less risky and volatile as it pursuits a sustainable growth rate. BURSA MALAYSIA BHD is strong in dividend, profitability, and medium in asset, growth. BURSA MALAYSIA BHD has a high health score of 8/10 considering its cashflows and debt, is capable to safely ride out any crisis without the risk of bankruptcy.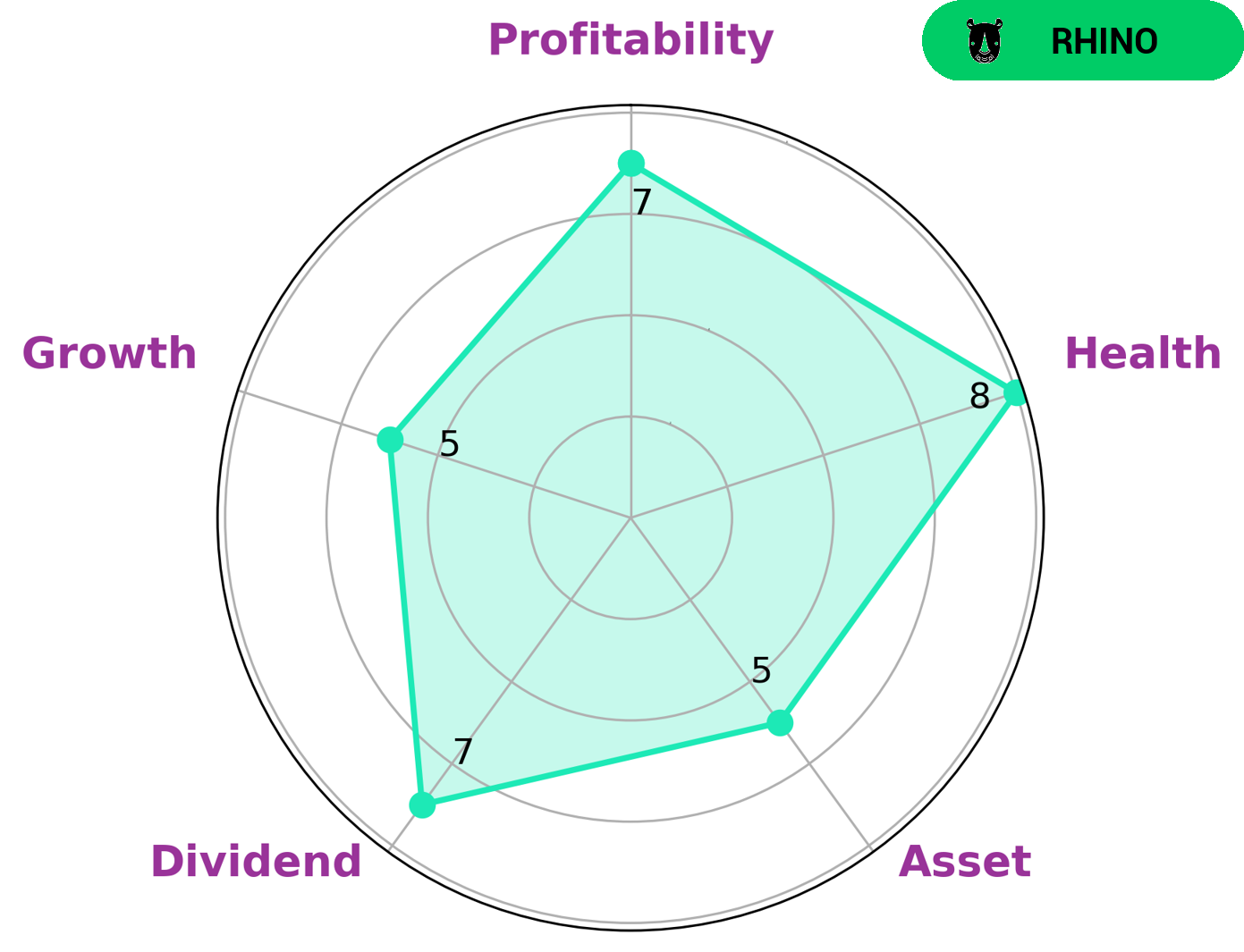 Summary
The mixed news of the stock price +0.3% the same day is a good sign for future investments.